The professionals at Leaverton Life Financial focus on working with retirees, and those planning to retire. Our goal is to help you avoid common mistakes that can drain your retirement savings. We believe that both preservation and potential are two elements that are critical in balancing the funds that you have available for retirement. Potential in our retirement is needed to try and beat inflation while at the same time we are trying to preserve our wealth by not taking on risk that we are uncomfortable with. Helping you acquire the information you need to pursue your personal objectives, our intent is to establish a long and trusted relationship with our clients.
Leaverton Life Financial is also an independent firm in that we are not obligated to offer the services of a particular company. The benefits of being independent include taking a look at different possibilities including instances where we may be able to shop around, looking for the most favorable rates.
Our Mission
Help you select the proper allocation of assets for you, your family and your heirs.

Customize a program to your individual needs.

Provide you with risk management opportunities using the latest tools available.

Make all information easy-to-follow, in real words you can understand.

Treat you with the dignity you deserve, while always earning your respect.
Our Staff
Mike Leaverton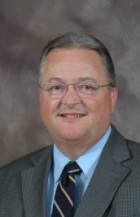 Mike is the President and founder of Leaverton Life Financial LLC, a firm that focuses on helping pre-retirees and retirees avoid some of the most common mistakes. As an insurance professional, Mike specializes in helping individuals and small businesses with their health, life & long term care insurance needs. Mike is involved in the local community and is also an Ordained Minister. Mike and his wife Barbara have been married for 40 years, have 2 children and 6 grandchildren. Mike & Barbara make their home in the Tri-Cities where they can easily spoil their grandchildren.
Chris Leaverton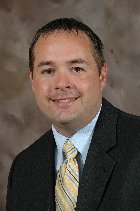 Chris specializes in investment and retirement planning and also oversees the daily operations of the company. As a financial advisor and insurance professional, Chris focuses on your goals and needs together with client education in order to develop a long-term approach that potentially helps get you where you want to be. Believing that one investment vehicle doesn't always fit one's need, Chris uses a wide array of services including Stocks, Bonds, Mutual funds, C.D.s, advisory and other investment and savings vehicles that may meet your individual situation. Chris and his wife Tara make their home in the Tri-Cities enjoying their two daughters, Meredith & Esther.